Earlier this year, while reflecting on the current economic situation during an interview with the television programme 60 Minutes in Australia, the luxury property developer Tim Gurner noted that you were never going to be able to afford to buy your first home when you were spending "$40 a day on smashed avocado and coffees".
Gurner elaborated, saying that he'd only accrued his vast wealth by getting into the gym at 6am in the morning and working until 10.30pm at night. We see this kind of thinking all the time. If only young people could stop it with their coffees and their social media and their partying, then maybe they'd actually be able to get on and do the things that older generations did: get a job, get married, buy a house. Never mind the fact that, in the UK, house prices have tripled in the past 20 years; or that the average price of a house in London has risen from £55,000 in 1986 to £489,000.
Never mind, also, that the castigation of the consumption of coffees and avocados ignores the positive and creative ways young people are responding to their environment and belies the economic reality faced by those coming of age in a world in which not only is home ownership practically impossible, but work is insecure and the future is unclear.
And yet while younger generations fight for societal change that tackles this situation, they are also responding to the breakdown in traditional securities by living in different ways: travelling more, spending extended periods of time in other countries, living with friends, creating communities. Once upon a time, a certain amount of money would have given you the chance to buy a house. Now, that money gives you the chance to go and experience life elsewhere, if only for a while.
American research has found that millennials – those born, roughly speaking, between 1982 and the year 2000 – are 23% more likely to travel abroad than their older counterparts and are prepared to throw more money at these trips. Meanwhile, a study that looked at the attitudes of Chinese, American and British people aged between 18 and 35, found that they valued travel more than paying off debt, saving money for a home or buying a car. Given the price of cars and housing and the amount of debt loaded on to young people by tuition fees, this is hardly surprising, but it also speaks to coming of age in a world that has shrunk, in which travel is easier and the longing for the new and the different is more marked.
"Perhaps it was, in part, a symptom, or an effect, of that kind of frustration that must be familiar to many people of my age and station," writes the comedian Liam Williams at the beginning of a series of blogs chronicling a recent journey around Europe. He went on the trip because he wanted to, but also because the amount of money he had saved through his 20s was not going to buy him the house or the car.
"Years go by, your bank balance ebbs and flows a little … you've got a few grand in the bank and a mortgage deposit is still light years away and you think, why not go round Europe on your own for 10 weeks." The title of Williams's collection of blogs is, A Time of GIFs, a 21st-century riff on the travel writer Patrick Leigh Fermor's book, A Time of Gifts.
There is certainly an element here of "when life gives you lemons, make lemonade," but with those old possibilities eroding, new ones have to be found. And rather than being the decadent, coffee-swilling layabouts we find portrayed in parts of the media, young people today are increasingly active in trying to build a better future.
Taking to the streets
Although young people have always protested, this generation seems especially willing to take the streets: the past few years have seen them march in significant numbers against everything from Donald Trump to Brexit, tuition fees to the poor treatment of refugees. There has even been a sharp increase in the number of young people who volunteer – the National Council for Voluntary Organisations (NCVO) estimates that between 2010 and 2015, the number of young volunteers nationwide rose by around one million. They attribute this change primarily to several successful volunteering initiatives, as well as the tougher job market for young people, which has put pressure on them to distinguish themselves with out-of-work activities.
This new thirst for making a positive impact is something I've witnessed first-hand at GoodGym, a social enterprise that sees groups of (mostly young) people come together to combine exercising and helping out in their communities. "Friends of mine were saying I should go to the gym," says Ivo Gormley, who founded GoodGym in 2009. "But I didn't like the idea of paying money to run nowhere and lift things that don't need lifting." So, instead, he decided to start running to the house of an old man he knew, someone who had become quite isolated and needed help getting everyday items. This seemed like something other people could do too – and, with the cooperation of local authorities and the NHS, GoodGym has grown into an organisation that has 38 groups of runners across the country.
Volunteers – most of them young – can engage with three types of activity: a group run, in which the group jogs to a community site to do cleaning or gardening; a mission, in which you go to the home of an elderly person to help them; and a coach run, which is a regularly scheduled run to spend time, one on one, with an isolated, elderly person.
All three activities involve exercise, meeting new people and the chance to feel as though you have done something helpful and worthwhile. At the end of a night spent removing weeds from a communal garden, or a day spent talking to an elderly person who can no longer get out of the house, it is not hard to feel more connected to the world around you and to feel a sense of having done some small good.
This social engagement goes hand-in-hand with a desire to live differently. "Volunteering changed my life," says Lindsay Alderton, who is in her 30s and was stuck in a recruitment job that made her "sick and mentally unwell". She left the work she hated, spent two years volunteering full-time and has now found a new job off the back of that, a job that she says makes her feel much better about what she is doing in the world.
This yearning for change can now be seen in the form of hard electoral data, which reveal an increase in political engagement: Ipsos Mori has found that youth voter turnout at the 2017 election was the highest it has been for 25 years.
Having grown up in an age that prizes the individual, it falls to millennials to rediscover and redefine communal energy. The most diverse, open-minded generation this country has known, they have the potential to meet significant challenges in a creative, egalitarian way.
Millennials are twice as likely to identify as LGBT. "Britain is becoming much more ethnically diverse and, at the same time, less segregated," writes the population geographer Gemma Catney. Despite this, there continues to be a serious disparity between the experiences of white and minority ethnic people in this country. This divide – and the ways it affects the lives of young black Britons in particular – was at the heart of why young activists brought a version of the Black Lives Matter movement over from the US to the UK. As with so many other social and political issues, it is the supposedly apathetic millennial generation that is picking up the mantle of anti-racist activism.
While surveys have found that, across the globe, 18- to 35-year-olds are "cautiously optimistic about the world", the tasks facing this generation remain daunting.
"It's a matter of empirical fact," says the sociologist and political economist Will Davies, when I ask him if this generation is worse off than their recent predecessors. He notes that, among other things, "a combination of the asset bubble of the past 20 years, and the austerity of the past 10" has left this generation in a difficult place.
And he's right. Study after study confirms that millennials are not doing as well economically as their parents. Of the many examples from the past couple of years, it has been reported that "Britain's current young generation earned £8,000 less during their 20s than their predecessors" and that "young people face the worst economic prospects for several generations".
The average basic weekly wage is lower now (£458) than it was in 2008 (£473) and, in the meantime, rising prices and the depreciation of the pound since the Brexit vote have raised the cost of living. Unemployment is low, but then so are wages, with a deregulated labour market playing host to large numbers of workers, and British industry in seemingly terminal decline.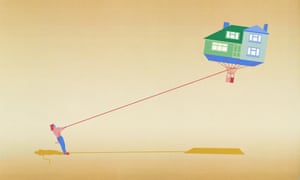 The consultancy firm PwC has found that "more than 10 million UK workers are at high risk of being replaced by robots within 15 years", although there remains the possibility that, if different political choices are made, developments in technology and automation will free people from the daily grind and a generation struggling to get by will be able to work less than any of its predecessors. This strand of thinking is associated with calls for "fully automated luxury communism", a radically equitable vision of the future pioneered, once again, by a politically engaged younger generation that has grown up with the prospect of not doing as well as their parents.
A driving force behind the desire to conceive of a different way of organising society has been the introduction of tuition fees, and the financial burden it has placed on students. In July, the Institute for Fiscal Studies found that students in England are going to graduate with average debts of £50,800, £5,800 of which is accrued simply in interest charges.
The way we were
According to the Resolution Foundation, an independent thinktank that aims to improve the standard of living for low- and middle-income families, you would have to rewind the clock 210 years to find a decade as bad for pay growth as the one we are currently living through.
That would be the first decade of the 19th century, when life expectancy was around 40, Britain was fighting the Napoleonic wars and Lord Nelson's victory over the French and Spanish fleets at the Battle of Trafalgar in 1805 stirred the blood of every patriotic Englishman, if not the hearts of the nation's employers.
Which is not to say that young people in 21st-century Britain face worse prospects than their 18th and 19th century counterparts. Western Europe at that time was horribly unequal, with wealth concentrated in the hands of a few rich families and class mobility virtually non-existent until the end of the Victorian period, when there was some movement in the era of the small suburban house and the city clerk, as satirised in George and Weedon Grossmith's Diary of a Nobody, and observed in the novels of EM Forster.
"I am a poor man, but I would gladly give 10 shillings to find out who sent me the insulting Christmas card I received this morning," laments the fictitious Charles Pooter, the respectable, upwardly mobile City of London clerk and author of Diary of a Nobody. Elsewhere, he observes that: "I left the room with silent dignity, but caught my foot on the mat." Pooter is the man who is ridiculous because of how seriously he takes himself, the "nobody" inhabitant of a house in suburbia who has no hope of ever walking the same halls as the great and the good of London, an anonymous white-collar worker stuck in the Victorian class system (if only he could see it).
All of this is a far cry from the opportunity and prosperity enjoyed by the baby boomer generation and those who immediately followed them. Born after the second world war, the boomers grew up with the NHS, affordable council housing and free education. When they came of age, finding a secure job and buying a house didn't seem like a pipe dream. As Thomas Piketty detailed in his book, Capital in the Twenty-First Century, the two world wars and the Great Depression had broken up a vast amount of concentrated wealth, paving the way for the welfare state and a greater degree of opportunity for Britain's post-war youth.
At the beginning of the 1980s, the social goods that helped create a society in which secure work and affordable housing were available to many began to be eroded or left to the mercy of the market. Among many other things, property became more and more a commodity to be bought and sold. The post-war Keynesian consensus was ripped up and replaced by a neo-liberal one, which championed deregulation, the opening of national markets to trade and capital, and demanded "that governments shrink themselves via austerity or privatisation".
In Britain, a crucial element in these changes was the introduction of the right to buy in 1980 and, more broadly, the creation of a culture of landlordism that has come with a fixation on home ownership – either, understandably, as a route to greater security or, less forgivably, as a means to great wealth. Here, comparisons with our neighbours in Germany prove instructive. An IPPR report looking at lessons we can learn from the German rental market argues that tenant power in the European powerhouse means that renting appears to offer "both stability and security to its 40 million tenants". The report recommends "greater balance between the rights of a tenant and the rights of a landlord in England through longer tenancies, help with the costs associated with renting (such as deposits and letting fees), and stronger, more formalised representation".
There can be no doubt that, to tackle this legacy, real societal change needs to be effected but, as Will Davies notes: "I think generationally there is cause for optimism. I think that the sheer demographics of the situation and the fact that we still have a representative democracy that is in some way thriving means there can be some optimism here." Unbearable situations can lead to new stabilities – or, if not to new stabilities, then to new possibilities.
Strength in numbers
One night in January 2011, Keith Cowling and a group of like-minded individuals started down the road to finding a creative way of responding to the crisis of affordable housing in Bristol, where they live. At Hamilton House, a community centre in Stokes Croft – an area made famous by Banksy's graffiti – the Bristol Community Land Trust was born. One hundred and fifty people filled out a form that asked them how much money they had, where they wanted to live and in what kind of accommodation.
Those 150 people later paid £1 to become members. The idea was to pool resources in order to create what is effectively a housing development scheme run not for profit but for social need. The Bristol CLT now has 500 members.
"Our board is about 50% millennials and 50% old gits like me," Cowling says. "Broadly, our ethos is that our raw material is the enthusiasm of young people and young families who want to house themselves," he adds. "Young people understandably don't want to spend a Wednesday night poring over spreadsheets the size of Derbyshire, so that's where we can help."
Right now, the group is trying to work out how to maintain its youthful energy and drive in the face of bureaucratic demands.
"It's a bit of an oddball, non-standard way of doing things," Cowling tells me. "The government had failed to build affordable housing for a long time, so we collected together some local housing activists, went to the council and said: 'Can we have a go?'"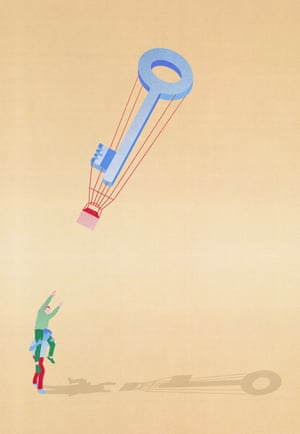 This year, work on the last of 12 houses in the Fishponds area was completed. There are six three- or four-bedroom units, all lived in by young families. A project to build 50 more homes is under way. The families who have moved into the Fishpond houses did some of the building work themselves. "They fitted their own kitchens and put in their own floors," Cowling says, laughing when he recalls that at this point in the process money was a real issue and any major mistakes with the building work would have thrown the whole project into jeopardy.
As it was, building together proved to be one of the most rewarding parts of the process. "People who had never picked up a tool in their life were doing it," says Cowling. Edurne Urzelai is one of the younger people involved in the Bristol CLT, and lives in one of the houses with her partner and two small children. She points out that going to meetings and doing each other's bathroom tiling brought the 12 families together and made them a community. "The feeling that we've all done it together and have a shared experience is really powerful," she says.
What Bristol CLT is doing has attracted interest from around the world. Recent visitors include a delegation from Nigeria and a film crew from South Korea. There are housing co-operatives across the country, many powered by the energy of young people. In 2015, Assemble, an architecture and design collective, won the Turner Prize for a housing regeneration project for derelict houses in Liverpool. Judged as being "part of a long tradition of art working in society", their victory was a powerful sign that young people can still be recognised by the establishment for socially productive work.
"We're looking for new ways to find value," Cowling says, "trying to re-establish the commons, take land out of the market and chip away at the egregious way it operates." Bristol CLT is partnering with many other organisations, including refugee, self-build and Quaker groups. "We're trying to let a million flowers bloom and see what works without going cap in hand to the state," he says.
The need for affordable housing, which is felt in Bristol, is experienced most keenly in London. Unlike the vast majority of our European neighbours, the British economy is skewed toward the capital city in a way that has drawn people to live there whether they wanted to or not. Now, people are beginning to leave London because they simply can't afford to live there. In 2016, net migration from the capital was 80% higher than it was five years earlier. This movement seems to be to a very wide range of places, from Epping Forest to Brighton to Birmingham and beyond. Modern technology means that, if they can square it with their employer, those people can still work for companies based in London.
Cities are not the only option
There are now also signs that young people are seeing rural life as an answer to the difficulties and harsh economies of big-city living. The property firm Strutt & Parker was probably getting a little ahead of itself when it released its report, The Village Revival, which refers to a wave of "entrepreneurs and creatives who can bring dynamism to the village economy" and have been drawn to the countryside largely because of the advent of decent rural broadband internet access. Nonetheless, there is some evidence that younger people are leaving London not just for smaller towns, but also for life in villages.
As with any new, half-glimpsed phenomenon, the person to whom it refers has already been named: the "rusticarian". Along with the city-dwelling, avocado-loving hipster, there is a fair amount of condescension being thrown at this new character. But with people leaving London in record numbers, and the spread of the internet to much of rural Britain, there really is the possibility that the capital city's ghoulish metamorphosis into a global market will mean the reinvigoration of smaller towns and villages across the country.
I spoke to Daniel, in his late 20s, and Jo, in her early 30s – both film-makers from big cities – who moved to a village in East Anglia a few years ago. The fact it was becoming prohibitively expensive to live in London, and they saw a move to the countryside as a way of living somewhere bigger for less money, wasn't the only reason they left – they also wanted to become part of a new community, something they felt like they could do together.
The move enables them to do the work they want to do and it gives them more space. It's a place they really love and it has also meant that they have met a whole range of new people. They grow their own food and are part of a farming co-operative, the Oak Tree Low Carbon Farm near Ipswich, which is fuelled by other people's rubbish, hence being low carbon. The 5-hectare (12 acre) farm is worked on by a large group of local people. Each member does, on average, two hours a week in the spring and summer and one hour a week over the winter. In return, they get a box of vegetables each week, and there are also cows, chickens and pigs, which are fed leftover barley from a local brewery. Spending time there, the feeling of togetherness is strong.
From their village, Jo and Daniel can get into London in just over two hours if they need to, but modern technology means they are mostly able to work from home and communicate with people from around the world. They have been able to live more productively, more creatively, more freely.
In a world in which the traditional markers of growing up – buying a house, buying a car, getting married – are harder to reach, we might be free to really grow up, rather than treating the acquisition of material things as a sign that we have accomplished something emotional. Just as we can no longer rely on the old certainties, we now no longer have to feel weighed down by them – a life without a mortgage doesn't need to be viewed as one somehow not worth living. Instead of aspiring to a way of life that was, we can fight for a way of life that can be, and for a future for us all. Across the country, groups of young people are doing just that, pushing for real systemic change while finding new and creative ways to live their life, emerging from the assumptions of previous generations into the possibilities of the present.