18-year-old woman also under investigation over death of six-week-old infant in Southampton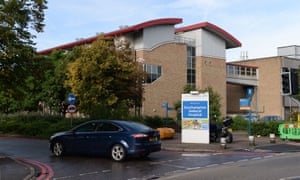 A 16-year-old boy has been charged with murder after the death of a six-week-old baby.
Detectives charged the boy on Tuesday night and he is due to appear at Southampton magistrates court on Wednesday, Hampshire police said.
Police and paramedics were called to Defender Road in Southampton at 5.05am on Sunday after reports of a child in need of medical attention.
The baby was taken to Southampton general hospital where he was pronounced dead.
An 18-year-old woman has been released from police custody but remains under investigation.