Chrissy Teigen looks like Selena Gomez's twin in a throwback photo posted to Intagram.
On Monday, the 33-year-old US model posted a photograph to the social media plaftorm of herself as a teenager in which she bears a striking resemblance to the singer.
"Jealous much," she captioned the nostalgic image of herself wearing a red vest top, a white denim skirt, a choker necklace, and a pair of white trainers.
Join Independent Minds
For exclusive articles, events and an advertising-free read for just
£5.99
€6.99
$9.99
a month
Get the best of The Independent
With an Independent Minds subscription for just
£5.99
€6.99
$9.99
a month
Get the best of The Independent
Without the ads – for just
£5.99
€6.99
$9.99
a month
Similar to Gomez, the younger Teigen has long dark hair and a fringe in the photograph.
Fans of the pair – who are yet to comment on their similar appearance –  have taken to the photograph's comment section to point out the celebrities' resemblance.
"You look so much like @selenagomez here," wrote one fan.
"I thought this was @selenagomez at quick glance! 2 beautiful, strong, independent women," added another.
Another Instagram user noted: "I glanced at this and was like 'why is Chrissy Teigen posting pictures of a young Selena Gomez?'"
The post comes weeks after Teigen was compared to another high profile celebrity – Angelina Jolie – following her appearance at the 2019 Critics' Choice Awards.In January, the star walked the red carpet at the ceremony in a Maison Yeya embellished strapless white dress which was similar to a high-cut dress worn by Jolie to the 84th Annual Academy Awards in 2012.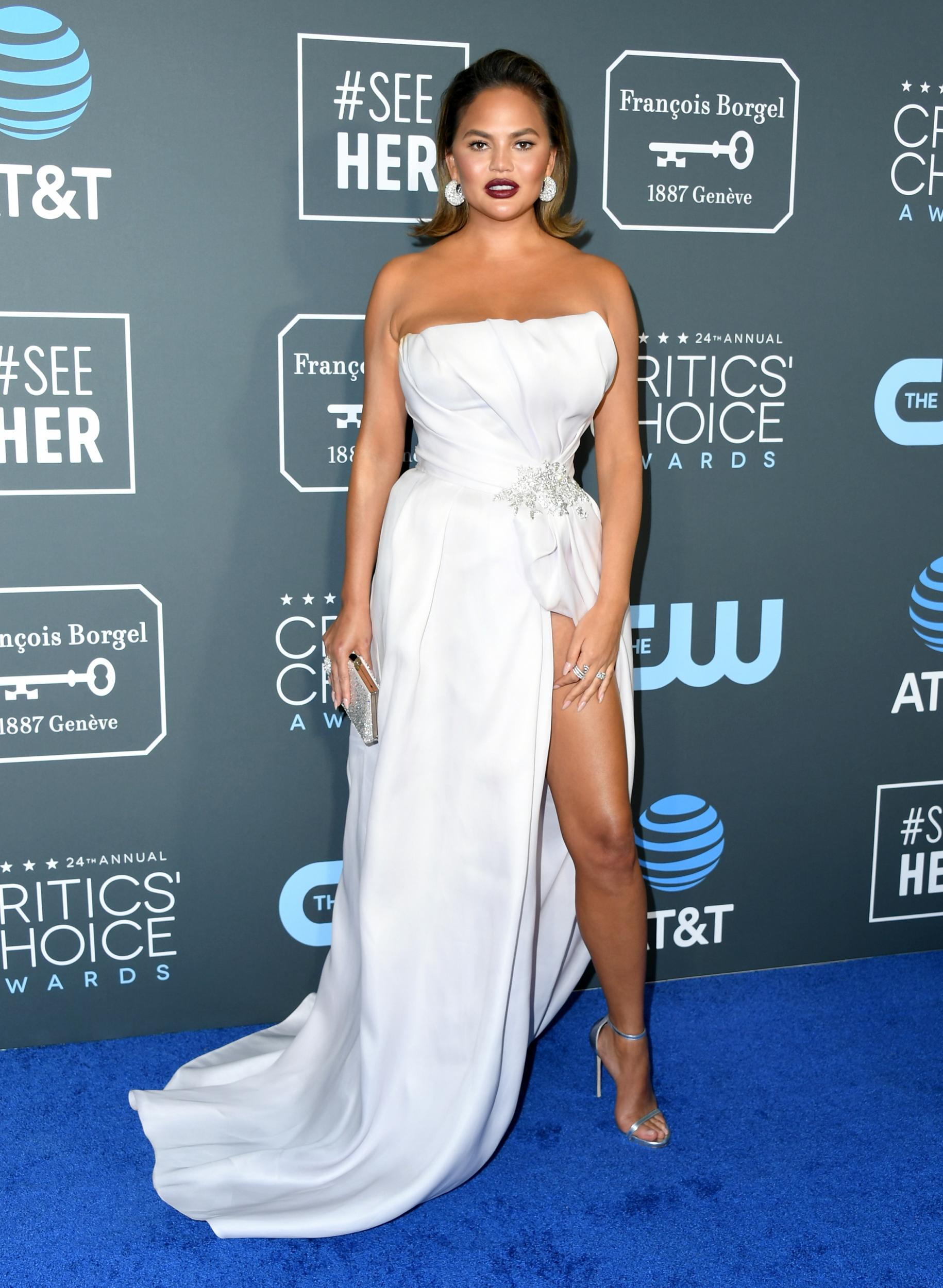 Chrissy Teigen attends the 24th annual Critics' Choice Awards (Getty Images)


Teigen and her husband John Legend were notably absent from the 2019 Grammy Awards in Los Angeles on Sunday evening."I am declaring a quarantine on this household," Teigen tweeted on Monday, suggesting her family had come down with an illness. "Just a group of sickly people who should not infect others."She also apologised to friends and actors Jameela Jamil, Jesse Tyler and his partner Justin Mikita, as well as comedian Neal Brennan who had visited her family to watch the awards show and may have gotten ill as a result."Sorry @jameelajamil @jessetyler @JustinMikita @nealbrennan maybe take some Zicam," she wrote referring to a to an over-the-counter cold remedy containing zinc.The posts came days after US congresswoman Alexandria Ocasio-Cortez accepted an invitation to watch the awards ceremony with Teigen after the model invited her over for pizza.On Friday, Teigen tweeted: "Hello my hero, do you wanna come over and watch the Grammys with us? There will be pizza."The Democrat, who is the youngest ever US congresswoman, replied: "Yes! We can live-tweet me burning something in the kitchen."