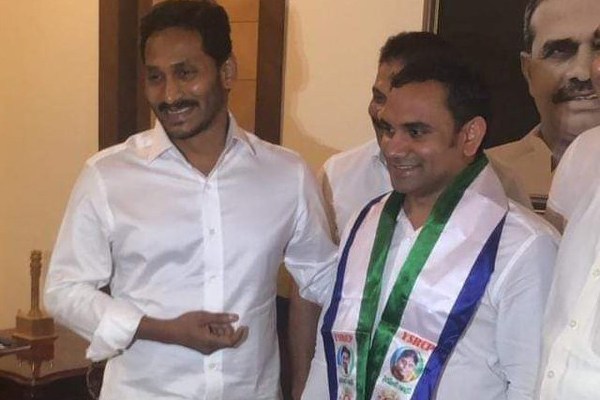 He is an industrialist. But not many the state know him. But he is given MP ticket by Janasena party. However he is not satisfied with that , ditched the party and defected into YSR CP overnight. Now YSR CP announced complete list of candidates for both assembly as well as Lok Sabha. His name is not found in any of these lists. By seeing this people are saying, Gedela becomes "Bakhra". Yes we are talking about Gedela Sreenu Babu, who has been talk of the state since last night.
Gedela Srinu Babu, ditching Pawan Kalyan in the hope of getting Srikakulam MP ticket from YSR CP astonished many as he was already confirmed ticket by Janasena chief Pawan Kalyan for Vizag. While searching for the bird in the bush, he lost the one in the hand. He is given neither the MP ticket nor the MLA ticket by YSR CP. Moreover the fraudulent activities done by his companies became viral in social media within a span of 12 hours.
We will have to wait and see what decision will gedela Sreenu Babu will take now. Will he come back to janasena or stay in YSR CP without contesting try to join TDP.