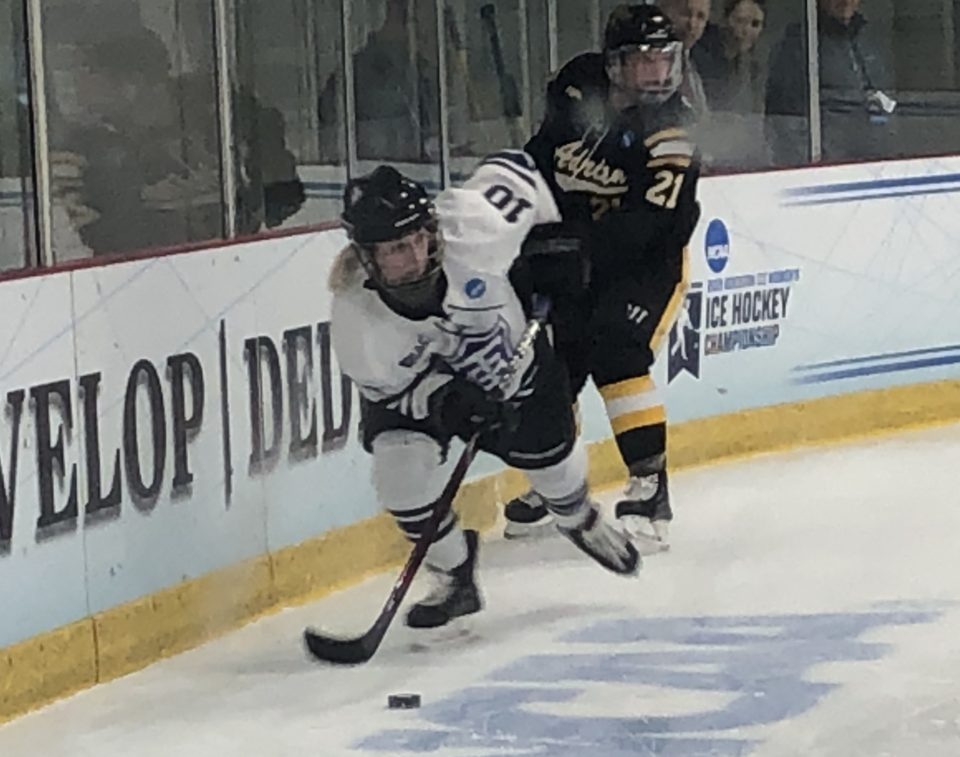 The No. 1 ranked St. Thomas women's hockey team finished the Frozen Four in fourth place after a 1-0 loss to No. 6 Adrian College Saturday at St. Thomas Ice Arena in Mendota Heights.
Bulldogs (24-5-2) forward Taylor Henthorne scored the first and only goal of the game with an assist by forward Maggie Kitter nearly four minutes in the third period. The Tommies (25-3-2) were dealt their second consecutive shutout loss.
"I thought both teams played pretty hard," coach Tom Palkowski said. "I thought both teams gave it a good solid effort today, and I have no complaints about our effort or either team playing hard, it was a good game."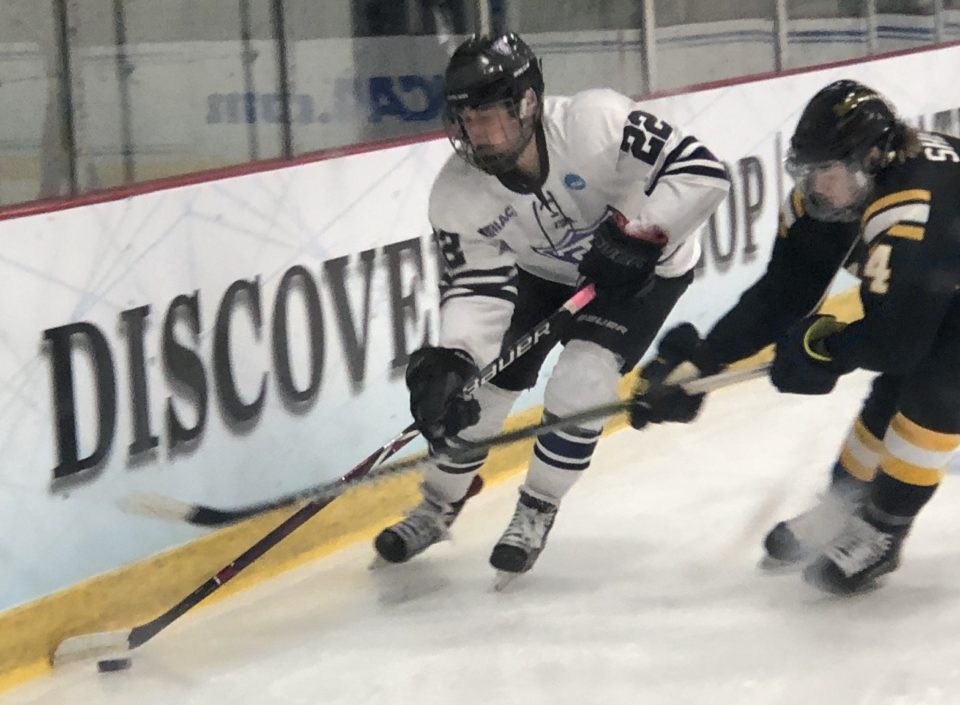 The game was scoreless going into the third period. After both teams fired six shots in the first period, the Bulldogs were able to nearly outshoot the Tommies in the second leading the Tommies 18-15 in shots after the first two periods.
Penalties for both teams were limited and minor, each being dealt three two minute minors in the game.
Overtime seemed to be on the horizon, until Bulldog forward Taylor Henthorne scored the first and only goal of the game four minutes into the third period.
The Tommies attempted to even the score, just outshooting the Bulldogs 7-6 but were unsuccessful against first-year goalie Denisa Jandova.
"We can't expect to win every game, but, we played our hardest and that's all that matters," Junior forward Sarah Moy said.
For senior goalie, Mackenzie Torpy, her season ended on Thursday during practice when she suffered a knee injury. Despite this, Torpy was proud of first-year goalie Eryn Cooley who saved 23 of the Bulldogs 24 shots.
"Obviously it's gotta be hard for her, finding out (Thursday) that she's going to be playing the next day and have less than a game in minutes, but I really thought that once she got settled in, she played out of her mind," Torpy said. "For her first time as a freshman, getting in those games, I was just very impressed and very proud of her."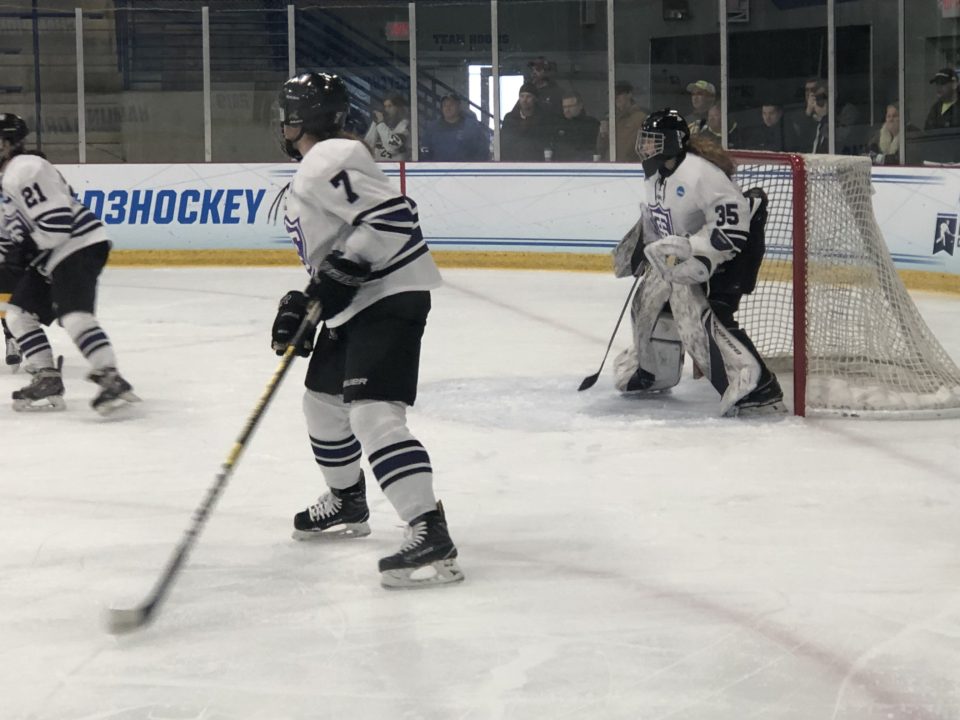 For Torpy, the news that she wasn't able to play this weekend was heartbreaking.
"When I tried to (play) Friday…I knew that I wasn't going to be able to play at the level I need to for my team," Torpy said. "Obviously, as a senior, that's tough, going out that way."
For Palkowski, it was time to admire the seniors.
"Our seniors, Demi Cooper, Heidi Hannula, (Valerie) Brown, and Kenzie…It's just been just been an amazing year and I hate to miss losing them," Palkowski said.
The Tommies also placed fourth in 2014 when they were last in the Frozen Four.
Matthew Curry can be reached at curr1523@stthomas.edu